Northwest Hope & Healing is guided by an incredible Board of Directors and a dedicated Executive Staff, who bring first-hand perspective, experience, and wisdom to all that we do.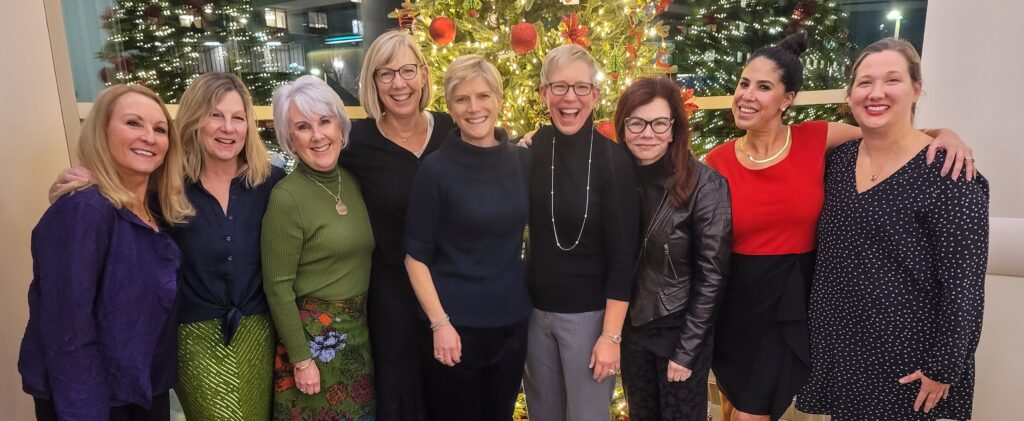 Our Board of Directors
Executive Committee:

Tanya Wahl, MD
Board President
Swedish Cancer Institute Issaquah

Amy Murray, CPA
Vice President & Treasurer
Camp Korey (Retired)

Lise Thornton
Secretary
Sanofi/Genzyme (Retired)
Leanne Yanda
Penrith Home Loans

Christine A. Lee, MD
Swedish Cancer Institute Issaquah

Chirag Shah, MD
Swedish Cancer Institute

Kristy Kelley
Boeing (Retired)
Kristen Bates, Esq.
Tock & Corl PLLC

Suzette Miranda, MD
Swedish Plastics & Aesthetics

Jen Peel
Revel Consulting

Paula Hallam, MD
Radia, Inc.

Darrin Maddux Edrington Americas


Executive Staff Profiles
Tricia Johnson, Executive Director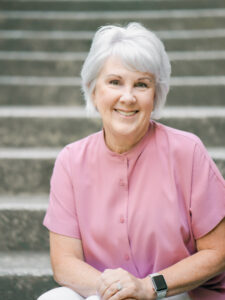 Tricia comes to Northwest Hope and Healing with over 20 years of experience in the fundraising arena, 16 of which she spent as the Development Director at Holy Names Academy. She is a competent leader, having successfully organized comprehensive fundraising campaigns and large-scale annual auctions. She is passionate about showing donors how they can make a real impact in the lives of others. In addition, Tricia has a personal connection to the mission of Northwest Hope and Healing.

After being diagnosed with triple negative breast cancer in 2012, she received treatment at SCI Issaquah, where she was the recipient of one of our signature Healing Boxes. This year, she will be celebrating her tenth year of survivorship by joining Northwest Hope and Healing and helping women who are navigating their own cancer journeys.
Gwyn Tanner, Operations and Development Coordinator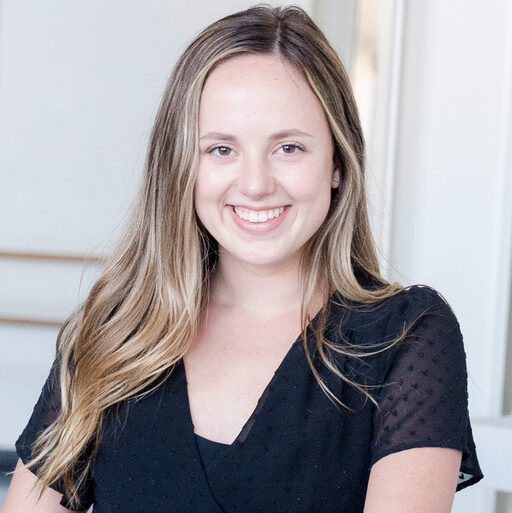 Gwyn joined the Northwest Hope and Healing team in September 2022 with a history in the non-profit sector. She brings a passion for service and positive change. Gwyn drives the mission, fundraising, operations, and engagement with donors.
Gwyn is from Newport Beach, CA. She went on to earn her undergraduate degrees from Loyola Marymount University in Los Angeles before moving to Seattle in 2022. Gwyn enjoys long walks with her dog and getting to know the city.
She is very excited to be a part of the Northwest Hope and Healing team and join in making a difference in the lives of patients diagnosed with breast or gynecologic cancer.
---
Board of Directors Profiles
Dr. Tanya Wahl, President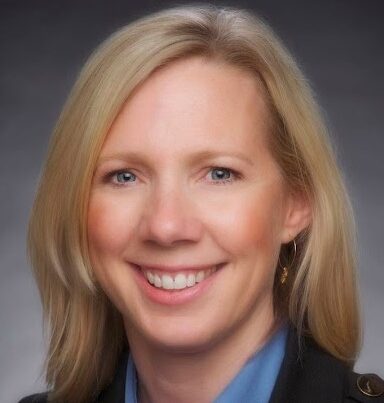 Tanya was recently elected President of the Board of NWHH, where her 16+ year background as a Medical Oncologist at Swedish's Issaquah campus is already providing valuable insight to our endeavors. In her career, Tanya focuses on the treatment of breast, gynecologic, and blood cancers.
She has seen first-hand the financial distress experienced by nearly all of her patients upon receiving a cancer diagnosis, and is proud of the impact Northwest Hope and Healing can make to ease that burden.
Tanya was born in Portland and moved to Seattle when she was 9, where she completed her undergraduate studies at the University of Washington. After attending Duke Medical School and then Stanford University for her Internal Medicine residency, she completed her education by coming home for a Hematology/Oncology fellowship at UW/Fred Hutchinson Cancer Research Center.
Outside of her practice, Tanya has been married for more than 27 years and has 2 teenage boys who do their best to keep her and her husband busy. She loves the outdoors, and especially masters rowing, which she took up 8 years ago and can't stay away from—despite the shockingly early mornings. She is also a voracious reader.
At this pivotal point in Northwest Hope and Healing's history, Tanya is grateful for the opportunity to contribute to its leadership, dedicated to providing the majority of its funds directly to patient assistance, and excited to see how the organization grows in the years ahead.
Amy Murray, Treasurer & Vice President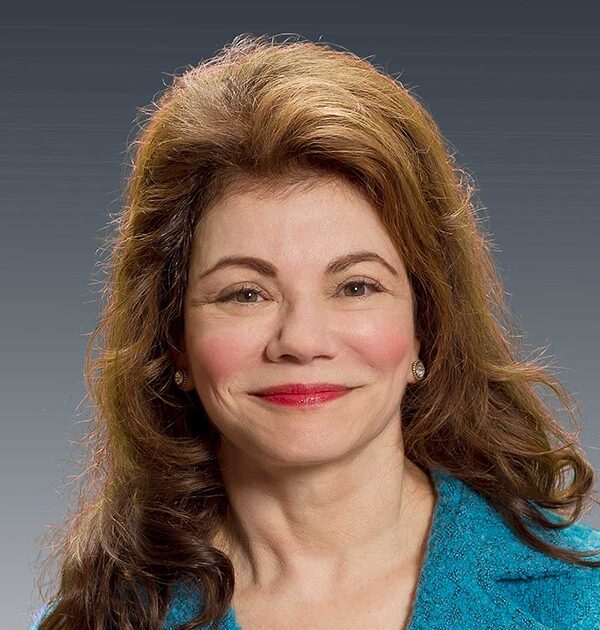 Amy got involved in NWHH through her friend and fellow board member, Lise. After she attended the Fashion Show a few years ago, she fell in love with the organization and the women that it serves.
She loves the opportunity to work with a talented and committed staff and a super fun Board of Directors!
When she's not having a great time with the Board, Amy is a CFO whose career has spanned a multi-office medical practice, scientific research facility, Community Foundation, and multiple Not-for-Profits.
Amy's favorite part of NWHH is the outreach – and how NWHH is serving more women and their families as organization grows. She finds it fulfilling to help support people helping people.
She loves to cook, travel, and spend time with family friends and her kitties.
Lise Thornton, Secretary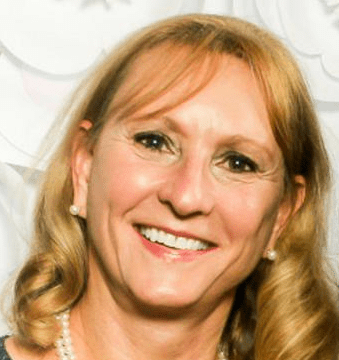 Lise is employed in the Pharmaceutical industry and has been in the breast cancer arena for 20 years. During her preceptorships with oncologists, she saw first-hand the effects of treatment on patients and knows that the financial difficulties of treatment can be as devastating as the disease itself. Lise has also lost two, very close friends to breast cancer, inspiring her to get more involved in the cause.
Lise was introduced to Northwest Hope and Healing several years ago through Swedish Cancer Institute when she received an invitation to attend Cork Fork Support when it was held at Swedish. She continued to attend the event and then became acquainted with the Executive Director who asked her to volunteer. Lise helped with the Alki Beach 5K run, and with Cork Fork Support, and was invited to formally join NWHH as a member of the board in May of 2017. Lise currently serves as Board Secretary. She enjoys her position on the board as she is committed the mission of Northwest Hope and Healing and feels passionate about helping breast and gyn cancer patients.
Lise has also volunteered for Gilda's Club in the past and has been a volunteer at the Seattle Aquarium for over 25 years.
Kristen Bates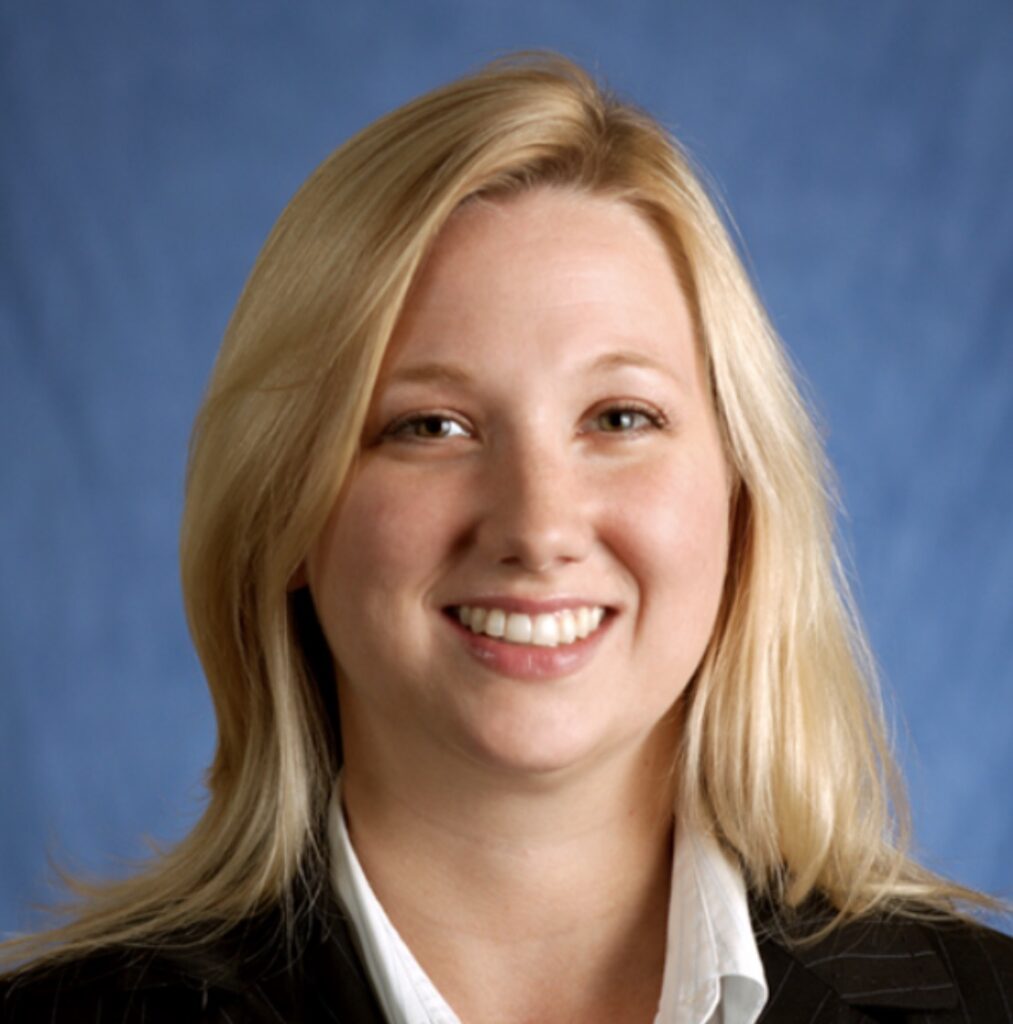 Kristen first learned about Northwest Hope & Healing through the current Board President, Tanya Wahl. They met while Kristen was receiving treatment for triple-positive breast cancer at the Swedish Issaquah campus. As a survivor herself, Kristen understands firsthand how financially taxing breast cancer treatment can be and she is committed to relieving the burden of that financial stress for local women.
Kristen came on as a board member after meeting with a few of the other members and providing legal advice to the board on multiple occasions. She has previously served on the board of Imagine Housing, a nonprofit that works to develop affordable housing and build inclusive and vibrant communities in King County. Kristen has been involved with numerous nonprofit groups throughout her career as a lawyer.
Kristen was born in Monterrey, CA. She attended Pepperdine University for her undergraduate degree and Michigan State University Law School. She enjoys spending time outdoors with her three kids and three dogs.
In the next five years, Kristen would like to see NWHH spread its reach beyond strictly breast and gynecologic cancers and she would like to see the organization expand to work with more cancer treatment centers.
Jen Peel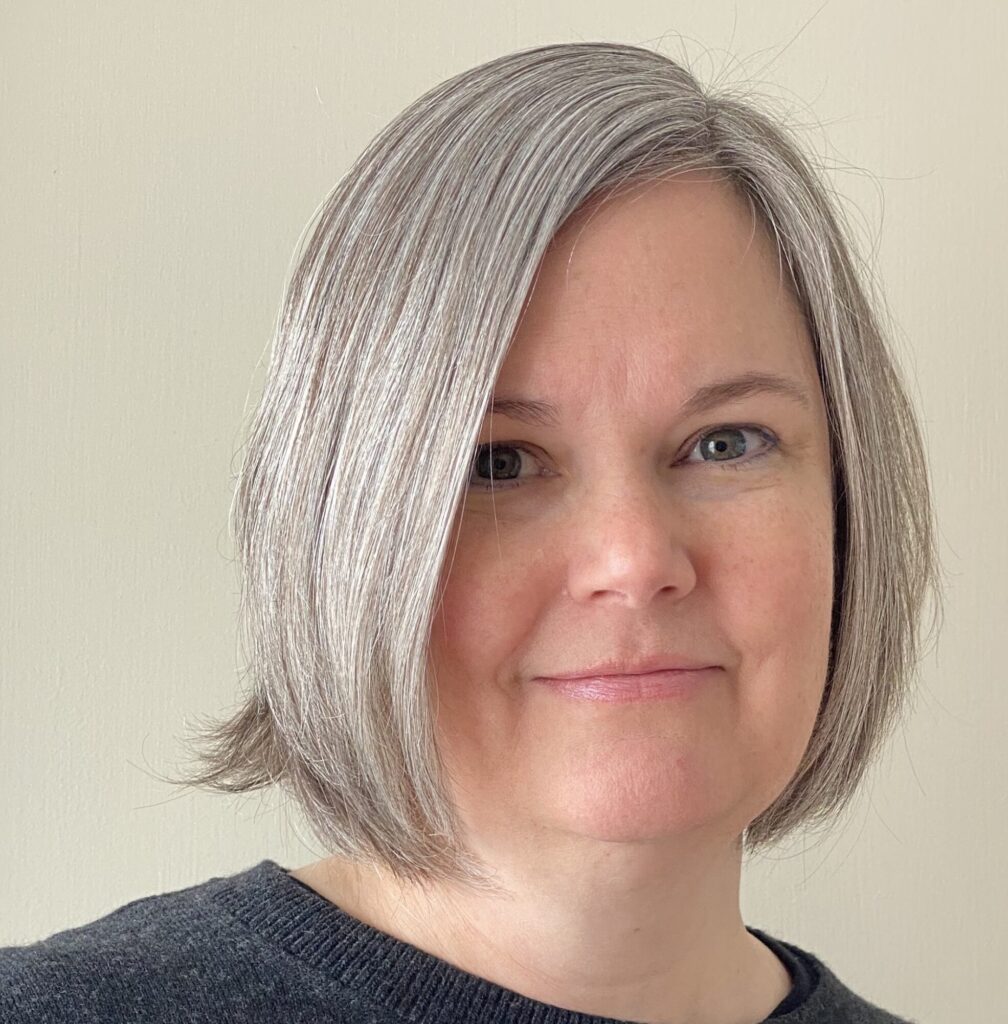 Jen Peel first came into contact with NWHH through a former colleague, who introduced her to our Executive Director, Karyn. As a breast cancer survivor herself, Jen is very interested in helping women with breast and gynecologic cancers in any way that she is able. When she learned of the great work NWHH does to help women when they are at their most frazzled and vulnerable, she was eager to support the mission.
Jen offers 15+ years of marketing and creative experience to the board. With this, she is hoping to help the organization grow in participation, funding, and the help we are able to provide. This is her first experience on the board of a nonprofit. In the next five years, she would love to see the organization expand its reach locally and to develop more business partnerships. She would also like to see an increase in survivor participation and more support from men.
Jen grew up in Wisconsin and Illinois and attended college at The American University in Washington, DC where she studied Justice and Forensic Science. After a few years of legal work, she switched gears entirely and attended NYU's Tisch School of the Arts for her master's degree in Filmmaking. After film school, Jen moved back to Seattle where she had been living between college and grad school and got involved in technology and marketing.
When not working, Jen enjoys spending time with family and friends, traveling, writing (she's working on a young adult novel), making music, seeing art, reading, and getting outdoors. She has a 12-year-old daughter, and she tries to spend as much time with her as possible before she no longer wants to hang out with "mom."
Not only is Jen a breast cancer survivor, but she also lost her mom to breast cancer when she was in her mid-20s. Her partner's mother is also a survivor. Breast cancer is an all too familiar enemy in her life so she is happy that she found NWHH and has found a way she can provide help to those in need.
Dr. Christine Lee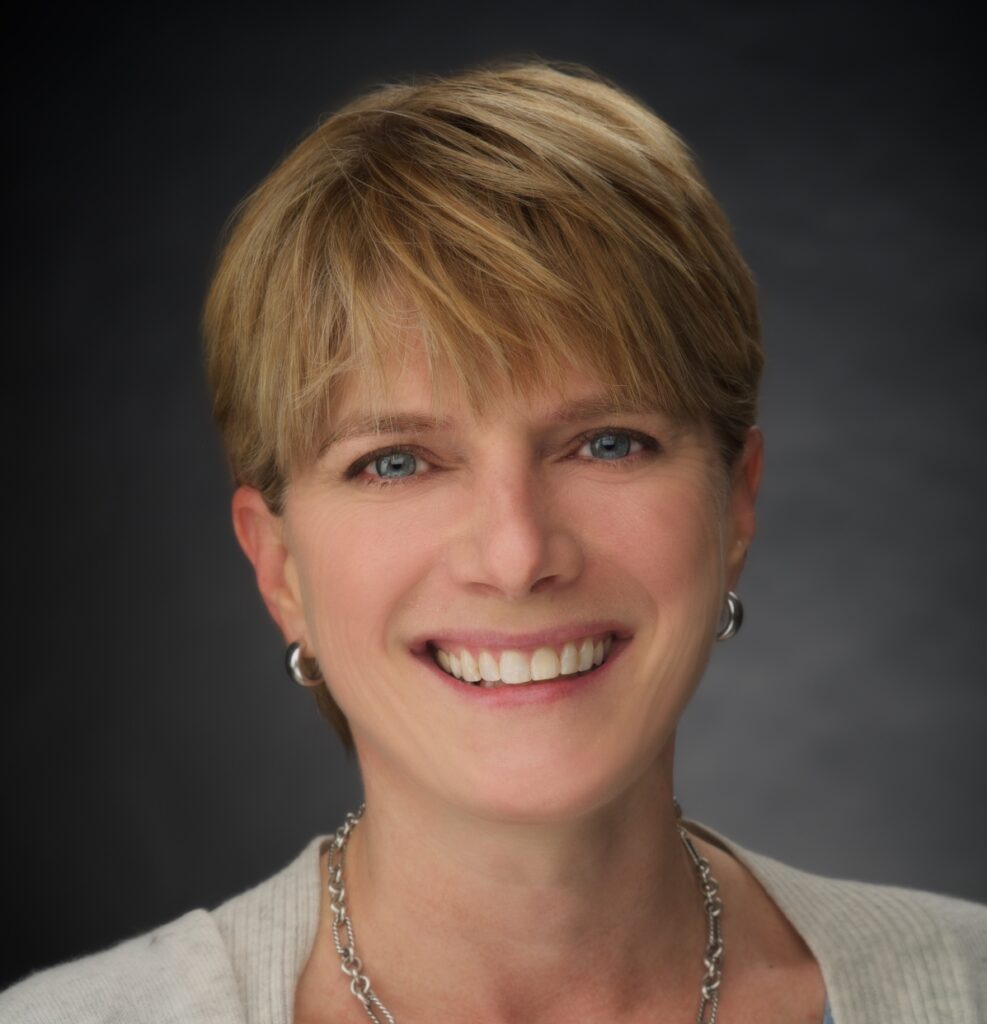 As a breast surgeon at Swedish Issaquah, Dr. Christine Lee, MD, FACS began attending Northwest Hope and Healing events because she saw the positive impact that the organization was able to have on her patients. Dr. Lee witnesses daily the ways that cancer can financially devastate families. She believes that the immediate grants and sense of community that come from NWHH's signature Healing Boxes and community events are a source of hope and healing for women, one that is not provided by the traditional healthcare system.
Christine Lee brings her expertise as a breast surgeon to the board, offering the perspective of someone who communicates regularly with patients and their families. She sees firsthand the burdens of cancer and is committed to relieving these burdens both as a surgeon and as a board member for NWHH. Her goals for the organization include growing our donor base, volunteer base, and overall community of supporters and to continue to expand opportunities for patients, survivors and their supporters to connect, network and experience benefits beyond the financial grants.
Christine was born in Carmel-by-the-Sea, California. She attended Pomona College for her undergrad, George Washington University Medical School, and completed her training and residency at the University of Washington. She enjoys running, open ocean swimming, hiking, and paddling (both kayaks and stand-up paddle boards), especially on Orcas Island, where she spends time with her husband and their Australian Labradoodle, Gemma.
Kristy Kelley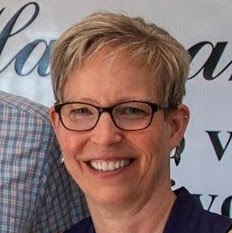 Kristy first became aware of Northwest Hope and Healing through her oncologist, Dr. Tanya Wahl. After being diagnosed with breast cancer in 2014, she was treated and received fantastic care from an amazing group of people at Issaquah Swedish Hospital. Through surgery, chemotherapy, and 12 months of Herceptin treatment, she became incredibly thankful for the Swedish team and wanted to find a way to give back to help others. After learning about what NWHH does to directly support women in need, and going through a similar experience, she knew this was a perfect fit. A former Boeing executive, Kristy is excited to get more involved with local nonprofits since retiring in December of 2020.
Kristy grew up in Thief River Falls, Minnesota, which is in the Northwest corner of the state. After grad school, she moved to Seattle with two friends for a "one-year adventure." She's still here more than 30 years later!
Kristy holds a bachelor's degree in psychology and a master's in counseling from the University of North Dakota as well as a master's degree in Organizational Management from the University of Phoenix.
Dr. Suzette Miranda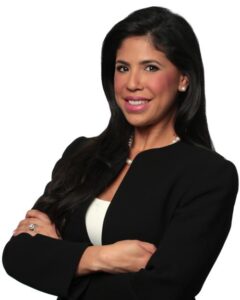 Dr. Suzette Miranda is a 2021 Seattle Met Top Doctor Award winner. Dr. Miranda (She/Her/Hers) has a patient-centered philosophy as she has a deep commitment to empowering patients to feel their best while attaining natural-looking outcomes. She combines artistry with patient care and prides herself on listening to each patient's needs.
Dr. Miranda earned her medical degree from the University of California, San Francisco (UCSF) and continued her training in general surgery at UCSF. She had specialty microsurgery training at the renowned Buncke Clinic where she completed a fellowship. Her plastic surgery training was completed at the University of Washington, one of the nation's esteemed programs.
Dr. Miranda comes into contact with many breast cancer survivors who are pursuing reconstruction. As such, she has been instrumental in helping us build a thriving community of survivor models for our annual fashion show.
Darrin Maddux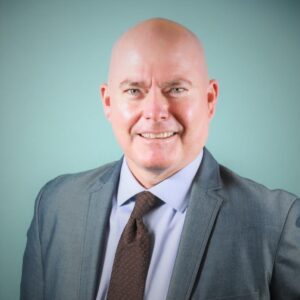 Darrin is our most recent addition to the Northwest Hope and Healing board beginning January 2023. He connected with NWHH through his wife of 30 years, Michelle Maddux, who was diagnosed with HER 2 Positive breast cancer back in 2019. Throughout their fight, Darrin became immersed in the causes of cancer, as well as the impact cancer has on one's family and life. In his words, "We went through this together, I can't imagine going through this alone." After some time better understanding the NWHH ethos, Darrin and Michelle decided to donate time and effort to the foundation. Over the past two years, it has become clear that Darrin has the passion and commitment we're looking for here at Northwest Hope and Healing.
As Regional Director at Edrington, Darrin comes to us with an extensive background in collaboration, strategic planning, leadership, and business development. He is a creative thinker that gets things done and is certain to be a strong addition to the Board of Directors.
Dr. Chirag Shah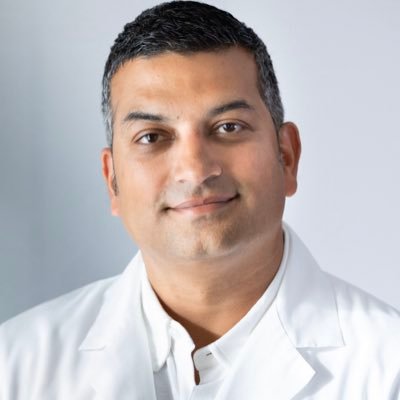 Dr. Shah is a 2021 Seattle Magazine and Seattle Met Top Doctor award winner. Dr. Shah endeavors to provide a holistic, thoughtful, and dedicated level of care to women with or at risk for gynecologic cancers and their families. As a gynecologic oncologist, he is in the unique position of being able to provide comprehensive, personalized care. Whether a condition calls for surgery, chemotherapy, or radiation treatment, Dr. Shah aims to be the primary care provider for a woman's oncologic concerns.
As someone who provides care and support to the gynecologic cancer survivors who receive our financial grants, Dr. Shah brings an integral perspective to our events and programs. His expertise and knowledge are an asset when it comes to spreading necessary information about cancer screening and prevention to our community.
Dr. Paula Hallam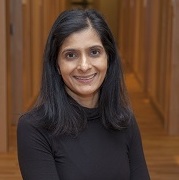 Dr. Paula Hallam is a radiologist at the breast imaging clinic at the Swedish First Hill Campus. She joined our board in 2021. As a radiologist, Paula is often one of the first points of contact for women who receive a breast cancer diagnosis. When she learned about the amazing work that Northwest Hope and Healing does to support these women, she knew she needed to get involved.
As a Swedish-affiliated physician, Paula is an invaluable asset for Northwest Hope and Healing, helping to connect us with potential grant recipients. She brings fantastic energy and enthusiasm to our events and programs and we are so thankful to have her on board!
Leanne Yanda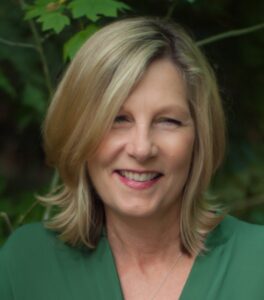 Leanne Yanda has been involved with Northwest Hope and Healing for almost 10 years! She is a breast cancer survivor and passionate advocate for cancer patients as well as other vulnerable populations in the US and abroad. Prior to joining the board of NWHH, she worked with Angel Care, an organization that provided emotional support and guidance to newly diagnosed women. Leanne also supports Children International, a charity that works to provide children across the world with the resources they need to survive and thrive.
Leanne has previously served in many positions on the board of NWHH, including Treasurer and President. She is currently a member of our executive committee. In the next five to ten years, she would like to see this organization expand to other hospitals and serve the needs of all women with cancer, not just those receiving treatment for breast or gynecologic cancers.
Leanne grew up in Maquoketa, Iowa. She attended the University of Iowa before moving to San Diego and eventually settling in the Pacific Northwest. She has maintained the friendships that she made everywhere she has lived and loves to travel across the US, visiting her friends.
Leanne is proud to be able to bring her experience as a survivor as well as her years of experience supporting women with breast cancer to the board of NWHH.