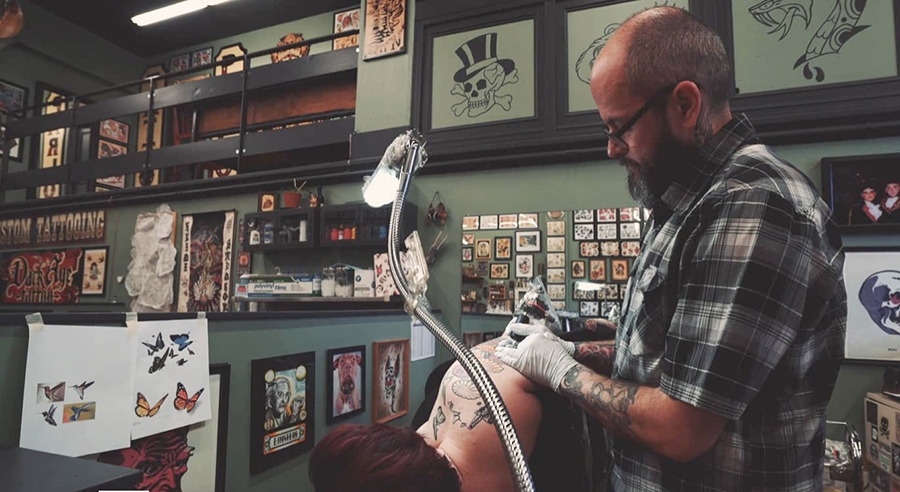 Always thought about getting a tattoo? Thinking about another? Now's your chance to have a tattoo done by the amazing artists at Dark Age Tattoo—while supporting 
Northwest Hope and Healing!
On Saturday October 6th, Dark Age Tattoo in the Capitol Hill neighborhood will be hosting a tattoo fundraiser in honor of Breast Cancer Awareness month, with 100% of the proceeds benefitting Northwest Hope and Healing.
Each tattoo artist will create design sheets (called "flash sheets") for the event, depicting a range of different tattoo designs for you to choose from, each one priced at just $50.00.
On the morning of October 6, line up outside the shop in advance, so you can get your name onto their sign up sheet as soon as the door opens at noon. When your number comes up, the tattoo artist will call you.
With Sincere Thanks to Eric Eye
This event is being coordinated by Eric Eye, who has been a professional tattoo artist since 1990, specializing in detailed realism and portraiture. When his significant other went through a double prophylactic mastectomy with reconstruction, and he saw firsthand what a huge difference restorative cosmetic tattoos made for her, and began to focus on nipple and areola reproduction tattoos for breast cancer survivors.
His goal? To help breast cancer survivors feel whole again through the healing power of ink.
Learn more about Eric:  website | video | article