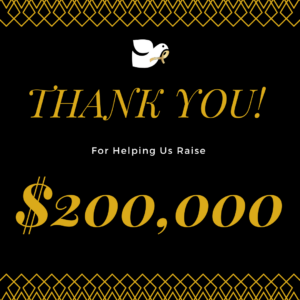 Northwest Hope and Healing's virtual gala on Saturday November 21 has been extended to include Giving Tuesday.
Our recent gala commemorating 20 years of resilience as a community raised over $200,000 for local women who are struggling to pay for everyday basics while receiving cancer treatment. But the need is greater than ever right now.
The economic impact of the pandemic has been particularly difficult for individuals and families already struggling to pay for basic necessities while undergoing cancer treatment.
In order to help us provide the necessary assistance to our community, please consider making a donation to NWHH for Giving Tuesday. Your donation will help us continue providing immediate financial assistance to local women undergoing cancer treatment to help them cover the costs of rent, groceries, transportation, and more.

If you were unable to join us for the live-streamed event, you can watch the full recording here—featuring testimonials from physicians, as well as past and current cancer patients—to see first-hand the difference that your dollars make for a local woman in need!